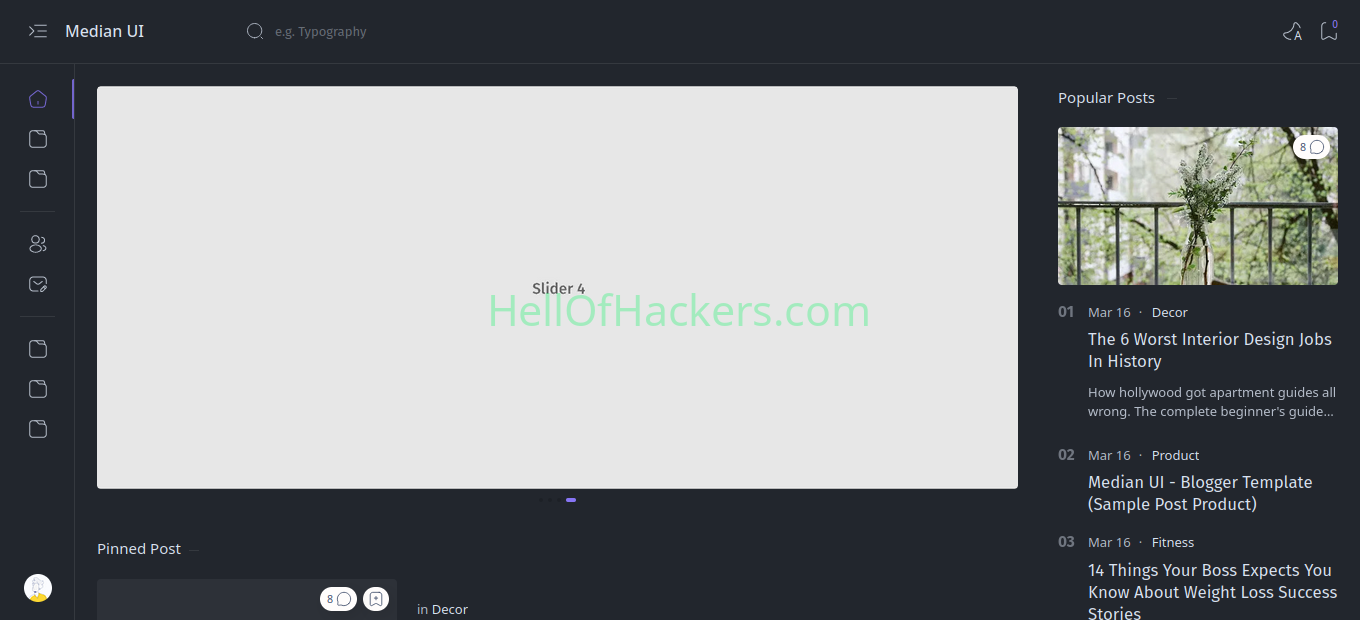 Features​
Fast Loading:

Loads in under 1 second: The website theme median pro is designed to open within one second, ensuring a swift user experience.
Compatible with major browsers: It works seamlessly on popular web browsers like Chrome, Firefox, Safari, and Edge.

Easy to Use:

Easy to install and customize within minutes: Setting up and personalizing the theme or software is a straightforward process that takes just a few minutes.

Fully Responsive:

Automatically adapts to all screen sizes: The content layout and design adjust to fit any device screen, including desktops, tablets, and mobile phones.

SEO Optimized:

Passes the rich snippet test: The content and code structure are optimized to appear favorably in search engine results, making it more discoverable.

Ad Optimized:

Ready-to-use high CTR (Click-Through Rate) ad placements: The theme includes predefined locations for displaying ads that are designed to maximize user interaction and revenue.

Customizable:

Organized layout, everything can be found easily: The layout is structured logically, making it effortless to locate and modify different elements.

Professionally Well Coded:

More understandable code makes it easier to modify: The codebase is clean, well-documented, and follows best practices, facilitating easy modifications or enhancements.

Well Documented:

Step-by-step guide to help use the theme in less time: Comprehensive documentation with detailed instructions is provided, reducing the learning curve and saving time.

RTL Support:

Automatically uses RTL (Right-to-Left) format in supported languages: The theme or software recognizes languages that read from right to left (e.g., Arabic or Hebrew) and adjusts its layout accordingly.

Lazy Load Support:

Loads images asynchronously to improve site performance: Images are loaded only when they come into the user's viewport, enhancing the website's speed and performance.

timeAgo Stamp:

Easily change timestamp settings: The feature allows users to customize how timestamps (e.g., dates and times) are displayed, making it adaptable to their preferences.
Additionally, "And more..." suggests that there may be further features and functionalities that are not explicitly listed but are included in the offering, enhancing the overall value of the product or service.